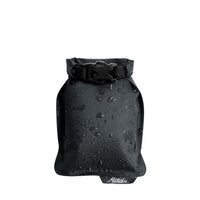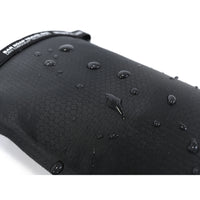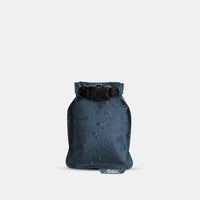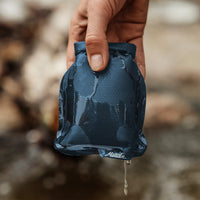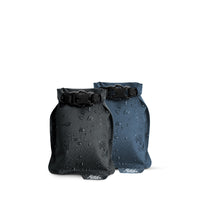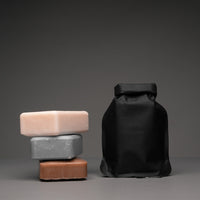 Description
How to use
Materials
FlatPak™ Soap Bar Case uses Proprietary leakproof coating Dry-Through™ Technology to dry soap bar through the fabric, preventing mushy soap and increasing bar longevity.

Soap bar dries through material while keeping liquid water inside. Leak proof, clean, and easy to use. TSA approved.

Best For: Traveling with bar soap when space and weight matter
Dry-Through™ Technology

"Best gear of the year" – Popular Mechanics

"Best accessory" – Carryology Annual Carry Awards

"Packhacker pick award" – Pack Hacker
Place Wet Soap Bar inside the FlatPak leakproof case and rollup and close snap clip. (as seen in video below)

Welded, rolltop design keeps water inside so that you can travel with soap bars and it will never leak.
Cordura® nylon with propreitary Matador® Dry-Through™ coating Hypalon rolltop closure